April 10th: that concludes ETEA's involvement with Open the Doors BC! We'd like to thank all the people who made this project possible, primarily our interview subjects: Bibi Sonnenschein, Jason Collinge, Katie Dwernychuk, Candice Mayer, Greg Ramos, Alex Cohen, Murray Wade, Dan Reilander, Graeme Cheadle, President Kevin Drager (also for the tripod!), and past President Michael Wicks, at ETEA (special thanks to Evan and Joe at ILSC for the editing and filming advice); Norman Gludovatz and Nicole Seguin, and everybody at FPSE for funding this project; Richard Cramond, Daniel Oliver Francis, and Parker Croshaw; the staff and guests at Gorgeous Coffee in Victoria; the staff of the Royal Scot Hotel in Victoria; Blenz Coffee at Hastings and Richards, for keeping us going; Scott and Carolyn Lapin, Daniel and Parker again, and Laura Dutton, for the hospitality in Victoria; Scott Willson, Jared Sargent, and Michael Lynd of the excellent film review podcast "Vertical Viewing" (http://verticalviewing.libsyn.com/) for introducing Graeme to the possibilities of podcasting, and for putting us on to Libsyn; Kevin MacLeod at incompetech.com for the use of the audio track "Laser Groove" for our podcasts; Long & McQuade and Tom Lee Music on Granville, for the equipment rental and advice; the combination of Dan's iPhone and the iRig Pro Duo audio interface by IK Multimedia, for making recording audio and video fast and easy; NCH Software's Video Pad video editor software, for making both audio and video editing straigthforward; Dan's friend, for the computer upgrade; and easily most importantly, all of the hundreds of people in Vancouver and Victoria for signing our Open the Doors pledge cards. We couldn't have done it without you! Don't forget to vote May 9th!
From April 3rd-7th Dan and Graeme spoke with students in Victoria about their post-secondary educational experience. They interviewed Daniel, who is back in college as an adult, about how education helped him with his music business and career goals (he also played a set for us later that night!); and with Parker, an MA student in clinical counselling at the University of Victoria, about how his education and work experience led him on his unique career path.
While in Victoria they also continued their pledge card campaign, having a great deal of success with the patrons at Gorgeous Coffee and with students at the University of Victoria bus loop especially.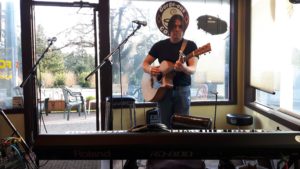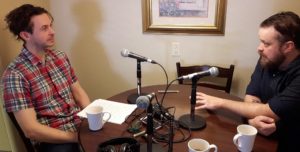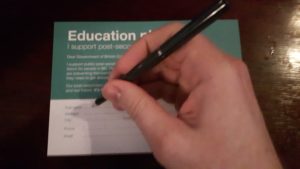 On March 30th Dan and Graeme were back on the streets, trying to get people to sign "Open the Doors BC" pledge cards at Burrard SkyTrain Station. Next week they'll be in Victoria. Say hi (and sign) if you see them!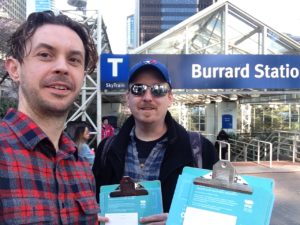 On March 25th Graeme and Dan traveled to Langley to talk to Rich, a safety coordinator at a trailer assembly plant, about his experiences in post-secondary education and the burden so much student debt can place on working families.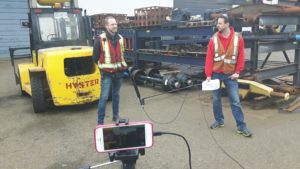 On March 22nd, ETEA recorded its fourth Open the Doors BC podcast at the Federation of Post-Secondary Educators office in Vancouver. Norman and Nicole told us their favorite highlights from the Open the Doors campaign so far and discussed some of the important projects the colleges and universities in BC are organizing.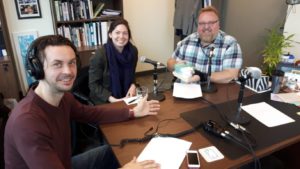 On March 17th, ETEA conducted its third podcast at the ETEA office. Current  union president, Kevin, and past president, Michael, explained the ETEA's past and present. Over its history, ETEA has improved the ESL industry for teachers and has been involved with lobbying the government for better regulations for private colleges in BC.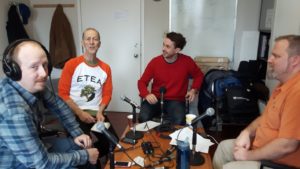 After that Graeme and Dan had LOTS of editing to do, a process that continued virtually right up to the end of the project.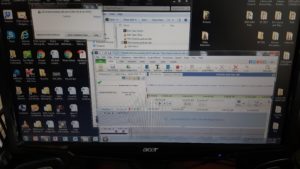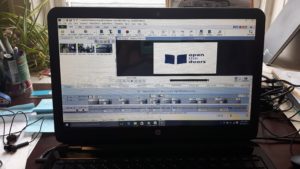 Over the following weeks Dan and Graeme filmed two more video interviews with ETEA members Katie and Jay, who both provided valuable insights into the importance of post-secondary education in their own lives and careers, and about the burden student debt can impose.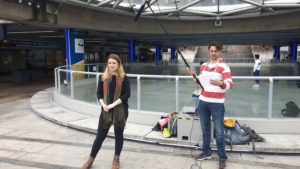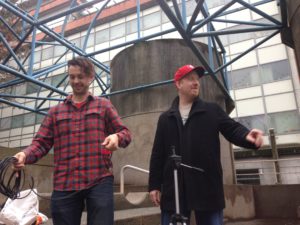 The week of March 6th was a busy one as Graeme and Dan talked to lots of people at the Commercial-Broadway SkyTrain Station asking them to sign pledge cards to restore funding to post-secondary education. The response was good, and it turns out many people don't know there is a post-secondary funding crisis in BC!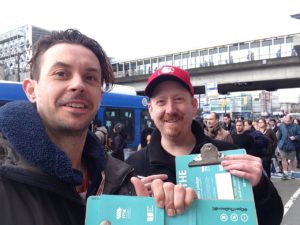 On March 6th, we filmed our second video with Bibi, an ETEA teacher from Local 1. Bibi told us about her education and the difficulties she had faced taking on so much student debt. Bibi is interested in music, so we filmed her doing her hobby in a local park.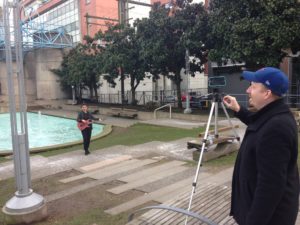 They also conducted their second podcast in a round table discussion with members of ETEA Local 6 about the importance of college and university in their lives.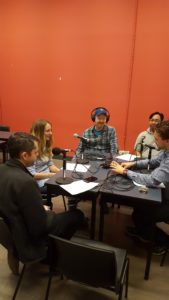 Later that week Graeme and Dan filmed the first in their video series with Local 1 member Dan, who talked about the significance of public post-secondary education in his own life and career. Dan and Graeme also interviewed each other for the first in the ETEA's series of "Open the Doors BC" podcasts in the ETEA office.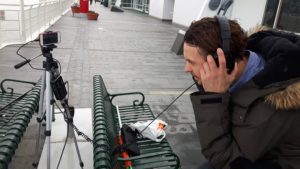 On February 27th, ETEA started its campaign on behalf of the Federation of Post-Secondary Educators' Open the Doors BC initiative to restore funding to post-secondary education in this province. We are conducting interviews with people who have experience in college and university in BC and creating YouTube videos and audio podcasts to record their views. If you'd like to contribute to this important campaign before April 11th please let us know. And don't forget to vote for a government that values students, faculty and staff on May 9th!